If you desire to experience something more adventurous than a tandem jump, but you're not sure whether you want to attend the whole AFF course – simply put if you wish to experience free fall on your own – then the IFF course is the right one for you.
First, you attend an intense ground school. Here you learn the basics of free fall and flying the canopy.
After that, we recommend that you take part in a tandem jump from 4,000 meters. Your instructor will show you the basic body movements to control free fall. Once the parachute opens, the instructor lets you fly it and you will land according to his instructions. (Not obligatory).
Once you finish the ground school, you attend your first AFF course jump. Assisted by two instructors you perform several movements influencing free fall. Once the parachute opens, an instructor on the ground will advise you how to land via walkie-talkie. If this course interests you and you'll wish to go on and become an actual parachutist, you can carry on with the AFF course after the second task.
The jumps during IFF course are recorded.
The video is processed and the instructors use it to evaluate your jump.
You will be given this course video on USB stick.
The length of the IFF course is up to 24 hours.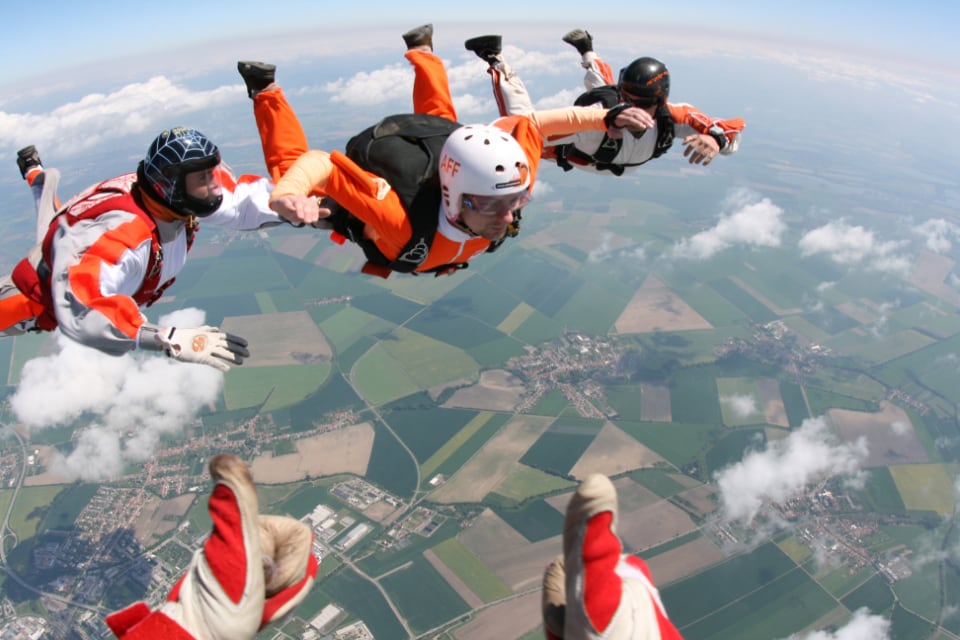 PRICE OF THE IFF (IAFF) COURSE: 371 EUR
The fee includes:
8 hours of theoretical lectures
lending AFF textbook
1 first level AFF course jump
parachute equipment rental and other necessary equipment
jump tickets to the altitude of 4000m
supervision by 2 instructors during free fall
a video of the jump
radio communication support during the parachute flight
Before you can attend the course you need to undergo an examination by an aviation doctor and hold "Medical certificate class II".