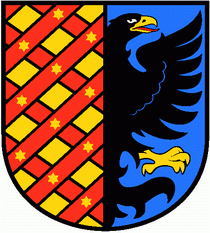 JUMP-TANDEM is a founding member of the CZECH PARACHUTING ASSOCIATION, member of the USPA (United States Parachuting Association) and member of the Czech Air Force, part of the FAI International Federation of Aeronautical Federations (Fédération Aéronautique Internationale).
The CZECH PARACHUTING ASSOCIATION and JUMP-TANDEM were the organizers of the FAI World Parachuting Championships 2014, FAI World Cup and FAI European Championships 2012, 2009 and other world competitions.
The CZECH PARACHUTING ASSOCIATION and JUMP-TANDEM organize the largest European parachuting festivals attended by the most famous celebrities and have a multidisciplinary participation..
The CZECH PARACHUTE ASSOCIATION has thus become one of the most important parachute organizations in the world..
Membership of the CZECH PARACHUTE ASSOCIATION has become a prestigious affair.
The annual membership fee for a new member is 3680 CZK - one tandem jump is paid as part of the membership according to the curriculum of the CAA.
Annual contributions in the following years are 500 CZK/year
You can become a member immediately after the first tandem jump.
---
Membership benefits:
one tandem session free of charge
10% discount on all forms of parachuting training organized by the JUMP-TANDEM parachuting training center (SVP017/CCA)
20% discount for accommodation at the Aeroklubu Dropzone Prostějov hostel
free entry to all events organized by CPA and JUMP-TANDEM at the airport in Prostějov:
championships (World Championships, European, Czech Republic)
worldwide prestigious festivals (VECTOR FESTIVAL, CYPRES BOOGIE, ...)
annual banquets